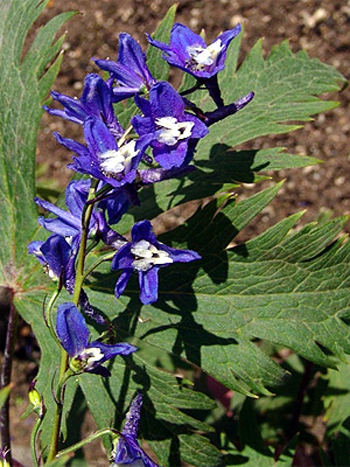 Light Delphinium elatum
continental : Place these plants in a sunny place, where they can be exposed for at least few hours a day to direct sunlight.
There are not big problems to grow these plants, since they can easily tolerate also very intense frosts.
alpine : We remind to place these plants always in a very bright location, exposed to direct sunlight.
They are rustic plants that tolerate frost very well; therefore they can be grown outside all year long.
mediterranean : Try to place The Delphinium elatum in a location well exposed to sunlight all year long.
This plant is very rustic and tolerate winter climate without any problem.
Fertilize Delphinium elatum : Fertilize regularly every 10-15 days, using a fertilizer suitable for flowering plants or green plants, to be dissolved in normal waterings. To obtain a good vegetative growth we remind to mix a slow-release granular fertilizer with the soil in which our annual plants will be planted.
Water Delphinium elatum
continental : Waterings shall be generous and very regular, specially in summer; avoid to allow soil to become completely dry. When autumn starts decrease waterings and suspend them in winter.
alpine : Keep the soil mostly humid, remember to water it generously and regularly. In autumn and winter waterings can be occasional.
mediterranean : Waterings will be regular and generous, specially in summer, remember to allow the substrate to dry out between two waterings. In winter waterings can be suspended.
Pests Delphinium elatum : Treatments are applied only in case the parasites are effectively on the plant and avoiding broad-spectrum products; we remind to avoid to apply treatments on plants in bloom, to avoid to kill also the useful insects, together with the parasites.