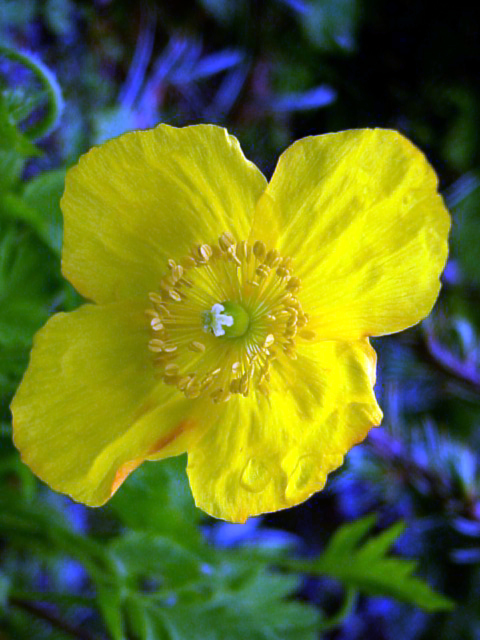 Exposure Meconopsis cambrica
continental : Place The Meconopsis cambrica in a shady location, away from direct sunlight.
Normally these are very rustic plants, therefore can be grown in the garden all year long.
alpine : We suggest to grow this plant in a shady location all year long.
The Meconopsis cambrica are rustic plants, they can tolerate without any problem also intense frosts; during particularly rigid winters cover the aerial part with frost cloth.
mediterranean : Avoid to expose The Meconopsis cambrica to direct sunlight, which can cause leaves sunburns.
They are very rustic plants, that do not suffer from cold.
Fertilization Meconopsis cambrica : Fertilize perennials starting from winter, preferably using a slow-release fertilizer; it is also possible to fertilize our plants with a liquid fertilizer to be added to normal waterings, every 15-20 days; avoid fertilizings in autumn and winter.
Watering Meconopsis cambrica
continental : Remember to water The Meconopsis cambrica only when the soil is dry. During waterings try to dampen deeply the substrate, avoiding to drench it excessively.
alpine : The Meconopsis cambrica prefer fresh but not soaked soils, therefore water only when the soil has been dry for few days; providing more frequent waterings in summer and avoid to give water in winter or during the coldest periods of the year.
mediterranean : The Meconopsis cambrica needs very regular and generous waterings; give a good amount of water every week from March to October, but remember to allow the soil to dry out between two waterings. During very cold months or particularly rainy periods we can avoid watering.
Treatments Meconopsis cambrica : When spring starts we can apply a sulphur fungicide treatment; the other treatments will be applied only in case the parasites are on the plants. Avoid the use of any treatments on the plants during bloom, which can injure the bees.