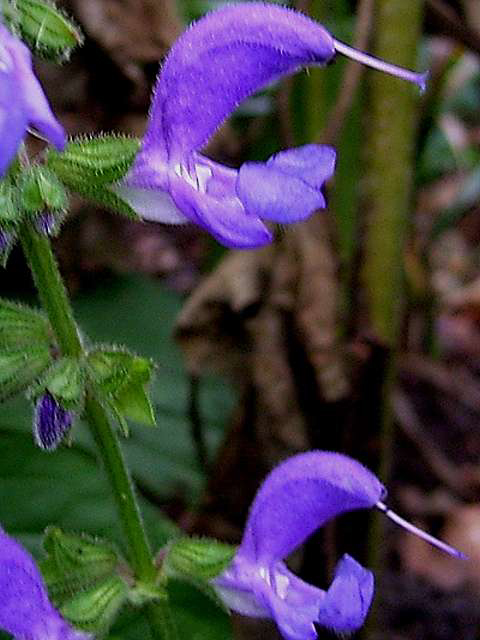 Temperatures Salvia forsskaolii
continental : We suggest to place the Salvia forsskaolii where it is exposed to direct sunlight.
Avoid to expose these plants to frost. In winter replace them in the apartment or in the hothouse.
alpine : Place the Salvia forsskaolii in a location exposed to direct sunlight.
The Salvia forsskaolii does not tolerate cold, not even slight frosts which would damage the aerial part; for this reason it is suggested to grow them in a pot, so that they can be placed in a sheltered location during autumn and winter.
mediterranean : These plants need to be exposed to direct sunlight; in summer they can be exposed to a slight shadow without any problem.
These plants can not tolerate frost; therefore remember to cover their aerial part with frost cloth during very rigid winters.
Feed Salvia forsskaolii : Fertilize aromatic plants by preparing a bed to put them on mixing some slow-release organic or universal fertilizer; later on fertilize every 15-20 days, using a universal fertilizer to be dissolved in normal waterings.
Irrigation Salvia forsskaolii
continental : Give very regular waterings; all year long the soil shall be kept humid, however avoiding dangerous stagnations. Increase waterings in summer and decrease them when autumn starts.
alpine : We suggest frequent and generous waterings, so that the soil remains mostly humid all year long. It is possible to decrease waterings in winter.
mediterranean : It is advisable to give regular waterings, specially during spring and summer; before giving again water make sure the soil is dry.
Adversity Salvia forsskaolii : Apply a precautionary treatment against fungal diseases at the end of winter; later on treatments will be applied only in case parasites are on the plant, trying to use specific products and not broad-spectrum ones. In any case avoid treatments during bloom for not injuring the pollinating insects.